Coordinator, Projects and Community Outreach Over the past few years, Jill has seen how dementia robs individuals of their essence and how it can ravage families and friends of those affected by the disease. Having worked as a project manager in various non-profit organizations over the past 10 years, she brings extensive experience and deep…
Seeing family members live with and pass away from dementia, Vicky felt compelled to join Hope for Dementia. She has the opportunity to help raise funds in the hope of contributing to a future in which fewer families are affected by the disease.
Committed to the promotion of dementia prevention and risk mitigation, Camille joined Hope for Dementia in March 2021, having witnessed the devastating effects of Alzheimer's Disease on her father and the high burnout rate of caregivers during her career in the health insurance and healthcare sectors.
Passionate about seniors, Fati Davoudi wanted to contribute concretely to the well-being of vulnerable seniors in the community. She actively contributes to the recruitment of volunteers, the delivery of services, and fundraising at Hope for Dementia.
Having seen and lived through the debilitating effects of Dementia on his aunt and other friends and family, Parsa Famili founded the Hope for Dementia charity in 2015 to raise awareness about early detection and prevention of degenerative cognitive disorders.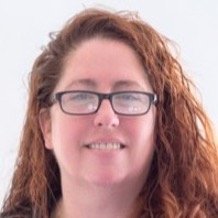 Having lost her father to Dementia, after watching his decline over the course of a decade, Susan Cleary volunteers her time with Hope for Dementia to further the cause in the prevention of dementia and hopes that one day there will be a cure.