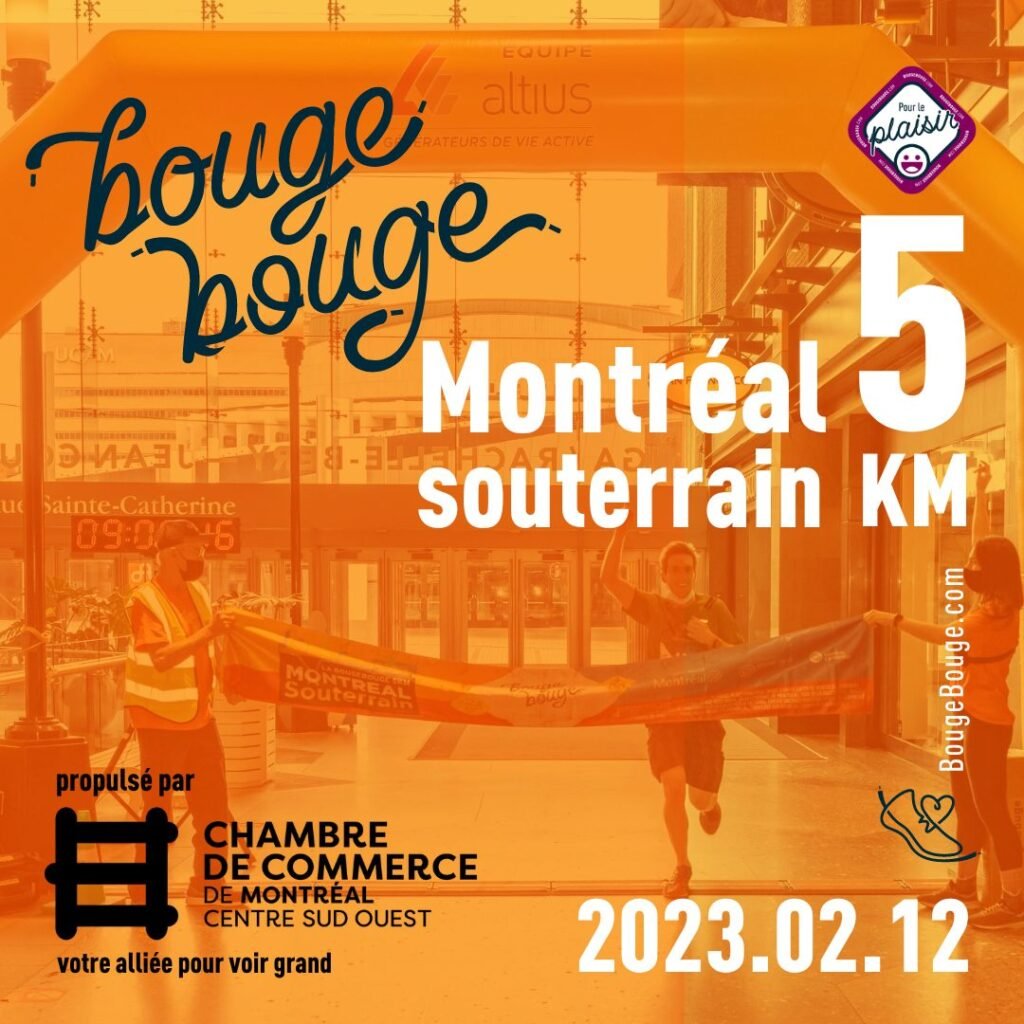 Bouge Bouge – the unique Montreal Underground 5K is back! Hope for Dementia will be there! Meet us at the finish line and at our booth at Complexe Desjardins on Sunday 12 February 2023 as of 7:00 a.m.
This event is a 5km run from one end of the Montreal Underground to the other, starting at Cours Mont-Royal and ending at Complexe Desjardins. The Montreal Underground is one of the most beautiful jewels of the city. A 1km run will be available with a start at the Palais des Congrès.
Hope for Dementia supports this event, which promotes physical activity, a modifiable risk factor that may prevent dementia.
Physical activity contributes to the prevention of dementia, as it improves heart health, blood circulation and related health problems such as obesity, diabetes and hypertension.
Eat a balanced diet
Join an exercise group
Participate in a group to better manage your weight.
Devote 30 minutes a day to physical activity.
Come to our booth to learn more!