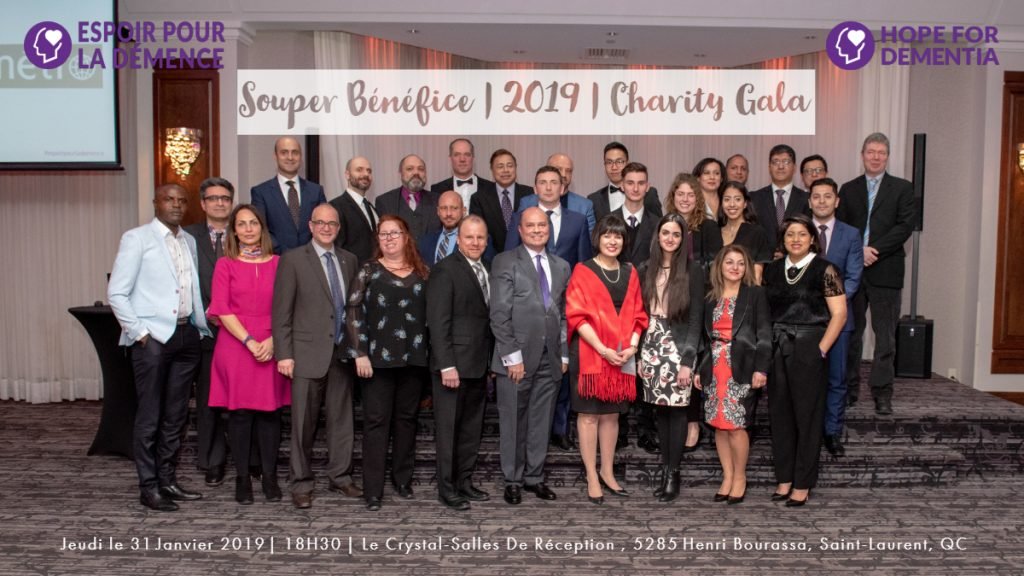 We are overwhelmed with the support of our community for our inaugural event for Hope for Dementia! What a success to have our first event sold out!
What an honour it was to have representation from our Government, our Politicians, our Community, and Industry leaders all be in one room. This was one of Hope for Dementia's goals:
Creating an accessible platform for people to come from various backgrounds, share their experiences, tell their stories, create conversations, and make deep and valuable connections for a cause we feel so strongly about.
We are beyond moved and touched with the support of so many last night! We couldn't ask for a better Inaugural Event!
As our name suggests, we are all here to raise Hope for Dementia. Raise Hope and Awareness for ALL brain disorders and to support the cause of safeguarding healthy brains in our aging population.
Article on West Island Blog by Rhonda Massad:
A Tremendous Thank You To:
The Right Honourable Justin Trudeau for your Letter of Support
Prime Minister of Canada
The Honourable Ginette Petitpas Taylor
Minister of Health (Canada)
Emmanuella Lambropoulos
Member of Parliament for Saint-Laurent
Col. Dr. Rakesh Jetly.
Senior Psychiatrist and Mental Health Advisor, Directorate of Mental Health, Canadian Armed Forces, ( Department of National Defense)
Dr. Martin Arguin
Professor, Department of Psychology, University of Montreal
M. Marc Baaklini
The Coalition Avenir Québec
M.Carl Baillargeon
Director of communications and marketing, Montreal Technoparc.
(Event Master of Ceremonies)
The Hope for Dementia Organizing Committee.
ALL our amazing guests.
ALL the organizations that donated their time, talent, and generosity:
Santino Matrundola from Fusion Photography
Matt Goldberg from Confabulation
DjMario
BACKSTRINGS
Jewel 106.7
Tango Club Rive-Nord
Le Crystal Reception HallA
Photo Gallery: