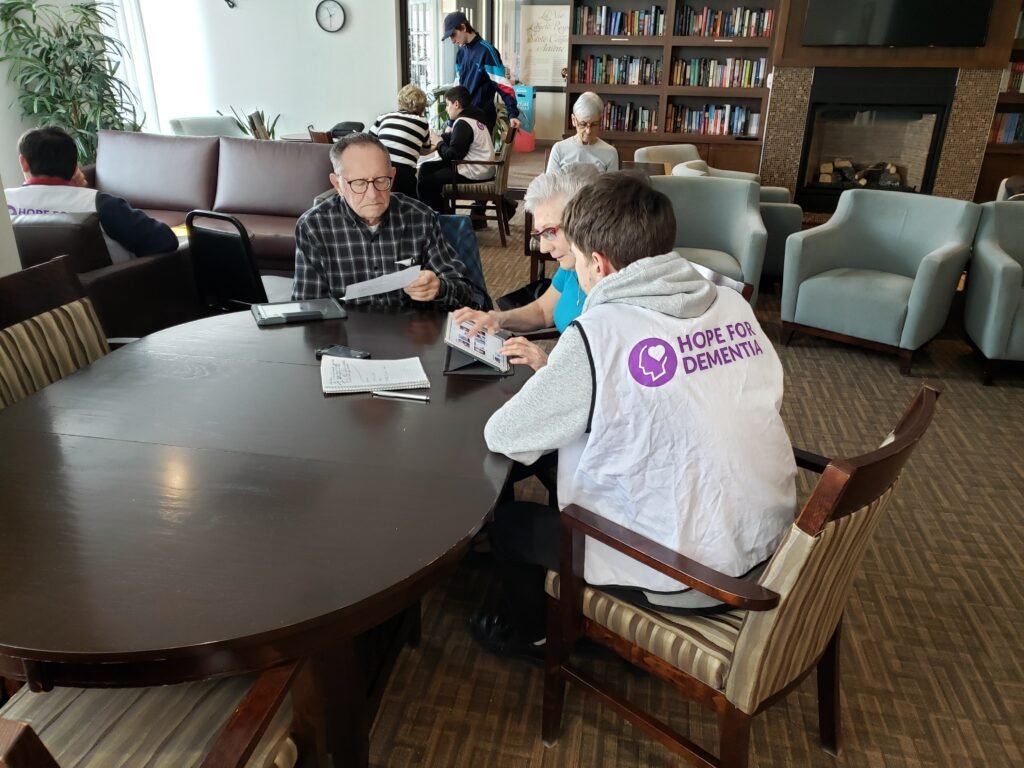 Hope for Dementia is pleased to announce that it has been selected as one of twelve finalists in iA Financial Group's cross-Canada philanthropic competition. The organization will have the chance to win a donation of up to $100,000 for the expansion of its Intergenerational Learning Program, which aims to raise awareness of dementia among young people and reduce the risk of dementia among seniors.
Youth volunteers teach seniors how to use applications on tablets and iPads, and both youth volunteers and seniors participate in projects that promote cognitive stimulation.  In return, the seniors share with the youth volunteers topics relevant to their interests, and advice on how to better orient their lives or careers.
"We are delighted that our application has been selected by iA Financial Group. A donation of $100,000 would go towards the expansion of the Intergenerational Learning Program, giving seniors matched with youth volunteers across Canada, the opportunity to participate in mutually beneficial activities.

This program aims to reduce the risk of dementia in older people, as they learn new skills, continue to be mentally stimulated, and feel socially connected to family and friends through digital media.  Both youths and seniors feel valued as citizens who actively contribute to the community. We invite the public to vote for our project!"

Parsa Famili, President, Hope for Dementia.
Until November 30, the public is invited to visit https://donations-contest.ia.ca/community and vote for projects from among those submitted by the twelve finalist organizations.
Full contest details are available at https://concours-dons.ia.ca/projet-communautaire .